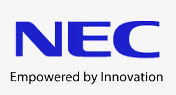 NEC Univerge
« NEC Voicemail & Unifed Messaging Products
UNIVERGE® UM4730 Unified Messaging
Conquer Message Management with NEC's Scalable, Feature-Rich Solution
The NEC UNIVERGE UM4730 Unified Messaging is a solution that can grow with an organization to help ensure the business stays productive and competitive.
The UM4730 provides traditional voice mail capabilities such as voice mail, automated attendant and audio text along with Unified Messaging, Web Mailbox Manager, Mobile Web Mailbox Manger, Really Simple Syndication (RSS) Feeds for notification and fax capabilities. These features together build a completely integrated message management solution that simplifies the sometimes daunting task of effectively communicating with the people who matter most - customers and colleagues.
---
UNIVERGE® UM8000-Mail Solution
Fulfilling the promise of UNIVERGE®360
The UNIVERGE UM8000-Mail solution is an in-skin unified messaging system that delivers abundant message storage, scalable port capacity and all the features you've come to expect from NEC, a leader in voice messaging products. This solution, which is designed specifically for SV8000 Series Communications Servers, is aligned with NEC's UNIVERGE360 approach to unifying business communications by integrating voice, fax and email messages into one inbox while offering reliability, a smaller footprint and lower operating cost than other systems.
---
UNIVERGE® UM8700
UM8700 delivers best-in-class applications that can enhance a user's efficiency and productivity
In today's challenging environment, organizations need to get more work done with less resources and time. With NEC's UNIVERGE UM8700, businesses and individual users can communicate more efficiently, respond more quickly and cut down on wasted time.
UM8700 turns a business's telephone system into a productivity tool. It delivers a powerful suite of unified communications applications
« NEC Voicemail & Unified Messaging Products
---